Quickstart
This is a Static Controller for Europe. To run this device please connect it to your mains power supply.

All network management functions are locate on the UI in the tab "network management". Include other devices by hitting "(Re)-Include Devices". Exclude devices using the button "Exclude devices".
Important safety information
Please read this manual carefully. Failure to follow the recommendations in this manual may be dangerous or may violate the law. The manufacturer, importer, distributor and seller shall not be liable for any loss or damage resulting from failure to comply with the instructions in this manual or any other material. Use this equipment only for its intended purpose. Follow the disposal instructions. Do not dispose of electronic equipment or batteries in a fire or near open heat sources.

What is Z-Wave?
Z-Wave is the international wireless protocol for communication in the Smart Home. This device is suited for use in the region mentioned in the Quickstart section.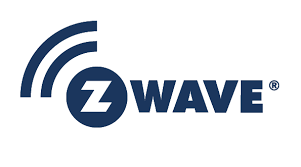 Z-Wave ensures a reliable communication by reconfirming every message (two-way communication) and every mains powered node can act as a repeater for other nodes (meshed network) in case the receiver is not in direct wireless range of the transmitter.
This device and every other certified Z-Wave device can be used together with any other certified Z-Wave device regardless of brand and origin as long as both are suited for the same frequency range.
If a device supports secure communication it will communicate with other devices secure as long as this device provides the same or a higher level of security. Otherwise it will automatically turn into a lower level of security to maintain backward compatibility.
For more information about Z-Wave technology, devices, white papers etc. please refer to www.z-wave.info.
Product Description
The RaZberry turns every Raspberry PI into a Z-Wave Home Automation Gateway. The bundle of hardware and precompiled Z-Wave wireless network management software waits to be completed by your own user interface running in a web browser or a mobile phone. The Z-Wave software offers an easy to understand and easy to use interface applying the well-known Java Script interface technology JSON on a built in web server. Writing your own home automation app was never easier and never more affordable. The RaZberry consists of four parts:
Z-Wave transceiver pluggable to the GPIO interface of the Raspberry PI
Optimized transceiver firmware running on the Z-Wave transceiver chip
Certified Z-Wave communication stack Z-Way - running on the Raspberry PI and offering a web based interface
Z-Way AJAX based demo User Interface for easy access to all Z-Wave functions of Z-Way and as a reference for own User Interface enhancements.
Prepare for Installation / Reset
Please read the user manual before installing the product.
In order to include (add) a Z-Wave device to a network it must be in factory default state. Please make sure to reset the device into factory default. You can do this by performing an Exclusion operation as described below in the manual. Every Z-Wave controller is able to perform this operation however it is recommended to use the primary controller of the previous network to make sure the very device is excluded properly from this network.
Reset to factory default
This device also allows to be reset without any involvement of a Z-Wave controller. This procedure should only be used when the primary controller is inoperable.
Use the button "Reset Controller" in the network tab to reset to factory default.
Safety Warning for Mains Powered Devices
ATTENTION: only authorized technicians under consideration of the country-specific installation guidelines/norms may do works with mains power. Prior to the assembly of the product, the voltage network has to be switched off and ensured against re-switching.
Installation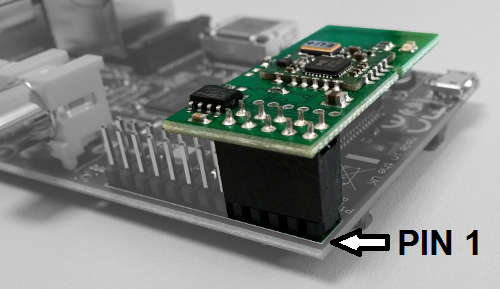 Plug the RaZberry on your Raspberry as shown in figure above. Make sure the Raspberry Pi is not powered at this moment.
There are two ways to get the RaZberry up and running:

Create a brand-new SD Card if you dont have a running Raspberry Pi
Install the RaZberry software Z-Way from the command line
Create a new SD Card
Create a SD card using the image from the link http://razberry.z-wave.me/z-way-server/razberry.img.zip
Go to find.zwave.me, find the IP address of your Pi, click on it
Setup your password and remember your RaZberry ID for future remote access
Choose http://YOURPI_IP:8083 or use find.zwave.me for remote access to your Smart Home Interface.
Using existing Raspberry Pi Operating System
Power up your Raspberry and log into the OS.
Execute the following command line: wget -q -O - http://razberry.z-wave.me/install | sudo bash
Go to http://IP_OF_RASPBERRY:8083 to get access to the demo UI.
Inclusion/Exclusion
On factory default the device does not belong to any Z-Wave network. The device needs to be added to an existing wireless network to communicate with the devices of this network. This process is called Inclusion.
Devices can also be removed from a network. This process is called Exclusion. Both processes are initiated by the primary controller of the Z-Wave network. This controller is turned into exclusion respective inclusion mode. Inclusion and Exclusion is then performed doing a special manual action right on the device.
Inclusion
To include the static controller as secondary controller hit the button "Re-include myself in other network".
Exclusion
To include the static controller as secondary controller hit the button "Re-include myself in other network".
Product Usage
The Demo UI exposes all functions of the RaZberry software and you can control your Z-Wave network from just this interface. However it?s quite easy to make your own Home gateway application and user interface based on RaZberry. You only need to know HTML, CSS and JavaScript. To do this the website razberry.zwave. me gives you full documentation of the Demo UI and the JSON Application Programmers Interface (API), Demo Code to better understand the API. You also find information about the idea behind RaZberry, Discussion board so seek, find and provide help by the community and of course always the latest and greatest from the RaZberry community.
Node Information Frame
The Node Information Frame (NIF) is the business card of a Z-Wave device. It contains information about the device type and the technical capabilities. The inclusion and exclusion of the device is confirmed by sending out a Node Information Frame. Beside this it may be needed for certain network operations to send out a Node Information Frame. To issue a NIF execute the following action:
Use the button
Quick trouble shooting
Here are a few hints for network installation if things dont work as expected.
Make sure a device is in factory reset state before including. In doubt exclude before include.
If inclusion still fails, check if both devices use the same frequency.
Remove all dead devices from associations. Otherwise you will see severe delays.
Never use sleeping battery devices without a central controller.
Dont poll FLIRS devices.
Make sure to have enough mains powered device to benefit from the meshing
Special Operations as Z-Wave Controller
As long as this device is not included into a Z-Wave network of a different controller it is able to manage its own Z-Wave network as primary controller. As a primary controller the device can include and exclude other devices in its own network, manage associations, and reorganize the network in case of problems. The following controller functions are supported:
Inclusion of other devices
Communication between two Z-Wave devices only works if both belong to the same wireless network. Joining a network is called inclusion and is initiated by a controller. The controller needs to be turned into the inclusion mode. Once in this inclusion mode the other device needs to confirm the inclusion - typically by pressing a button.
If current primary controller in your network is in special SIS mode this and any other secondary controller can also include and exclude devices.
To become primary a contoller have to be resetted and then include a device.
Use the button "Include device" in the network tab to start including other devices.
Exclusion of other devices
The primary controller can exclude devices from the Z-Wave network. During exclusion the relationship between the device and the network of this controller is terminated. No communication between the device and other devices still in the network can happen after a successful exclusion. The controller needs to be turned into the exclusion mode. Once in this exclusion mode the other device needs to confirm the exclusion - typically by pressing a button.
Attention: Removing a device from the network means that it is turned back into factory default status. This process can also exclude devices from it's previous network.
Use the button "Exclude device" in the network tab to start including other devices. In case the device is not responding anymore it can be forced out of the network using the button "Remove failed Node."
Shift of Primary Controller Role
The device can hand over its primary role to another controller and become secondary controller.
Use the button "Change Controller" in the network tab to include a new controller and make it primary.
Technical Data
Dimensions
0.0200000x0.0420000x0.0120000 mm
Device Type
Static Controller
Generic Device Class
Static Controller
Specific Device Class
Static PC Controller
Firmware Version
01.00
Z-Wave Version
00.00
Certification ID
ZC08-1104000
Z-Wave Product Id
0115.0001.0001
Frequency
Europe - 868,4 Mhz
Maximum transmission power
5 mW
Supported Command Classes
Basic
Clock
Version
Switch Multilevel
Multi Channel
Time
Scene Activation
Multi Cmd
Manufacturer Specific
Simple Av Control
Node Naming
Explanation of Z-Wave specific terms
Controller — is a Z-Wave device with capabilities to manage the network. Controllers are typically Gateways,Remote Controls or battery operated wall controllers.
Slave — is a Z-Wave device without capabilities to manage the network. Slaves can be sensors, actuators and even remote controls.
Primary Controller — is the central organizer of the network. It must be a controller. There can be only one primary controller in a Z-Wave network.
Inclusion — is the process of adding new Z-Wave devices into a network.
Exclusion — is the process of removing Z-Wave devices from the network.
Association — is a control relationship between a controlling device and a controlled device.
Wakeup Notification — is a special wireless message issued by a Z-Wave device to announces that is able to communicate.
Node Information Frame — is a special wireless message issued by a Z-Wave device to announce its capabilities and functions.